Ok, so just maybe my blog can start to take some shape.
Like a bad poop, it's just been all over the place.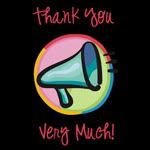 Dear Awesome Neighbor,
Thank you so much for continuing to allow us to enjoy the same Christmas lights that we first saw on your house when we purchased in August, SEVEN years ago. We were eager to have someone so ready and passionate for the holidays to call neighbor. It is OK that all the paint has chipped off the old school giant bulbs. There are still a few chips of color on each remaining unbroken one. So we can know what color they used to be when they lit up. Anyway, I just wanted to say thanks again for caring so much about your home and our neighborhood. You make a huge difference.
I don't know what I might feel if I were to wake one day to find those strings of lights gone from the nails..... from which some of them still dangle. It would also be boring to see our fence (OURS!) without the presence of your leaning metal door from some extinct business. My favorite part about that door is the placard stating: This door shall remain unlocked during all business hours. I don't have much time to read. So, it is comforting to know that each day I will at least get to read that from my kitchen window.
Sorry for the brief note of thanks.
I do so appreciate your generous provision of material for this endeavor.
I will pick up where I left off next week for more Thank You Very Much Thursday with KMama.
Up Yours,
Mag